Ongoing Investment at Smithstown
We are truly up & running in 2023. Here are a few quick updates:
1. Our latest Makino U3 Heats will be delivered next week
At the back end of 2022, the ONE IBIS cargo container ship, loaded with our Makino U3s on board, successfully sailed across the ocean from the Far East, through the Suez Canal, across the Mediterranean Sea and into the Atlantic, docking in Rotterdam in early January. The new equipment is nearly at our doorstep and will be offloaded at our Site II facility in the Eastway Business Park, Shannon, next week. Thanks to the One IBIS crew, Makino, NCMT Ltd, MTT & all our logistic partners for their fantastic support!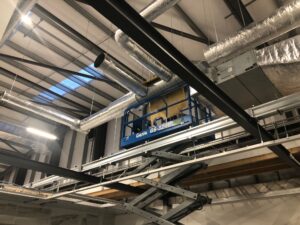 2. Our Cleanroom development is in construction
Townmore Construction has been on site since mid-January building our new cleanroom project. The works programme is on schedule with the insulated air handling ducting, room internal walls and walk-on ceiling already installed. The build will continue through February, with commissioning & validation in March. Thanks to all at Townmore: Cleanroom Division for their help in getting us this far!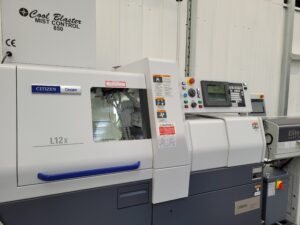 3. Our Citizen journey continues
The latest additions to our Citizen Machinery UK equipment base are also arriving on our doorstep! Two Citizen L212-Xs arrive next week and four more will arrive early summer and later this year. Smithstown is truly a Citizen powerhouse! More to come on our Citizen developments at Smithstown Polska in the coming weeks.
4.     We're hiring
Interested in joining our growing & energised company? Check out our published job adverts & company website or email opportunities@sle.ie to find out more.